Columbus, Ohio – Juston Belcher, Business Intelligence Analyst, was awarded the 2023 Employee Owner of the Year Award. This award recognizes an exemplary non-management employee-owner of an Employee Stock Ownership Plan (ESOP) who has taken the initiative to learn about the ESOP, educate and motivate colleagues, and actively promote the employee ownership culture.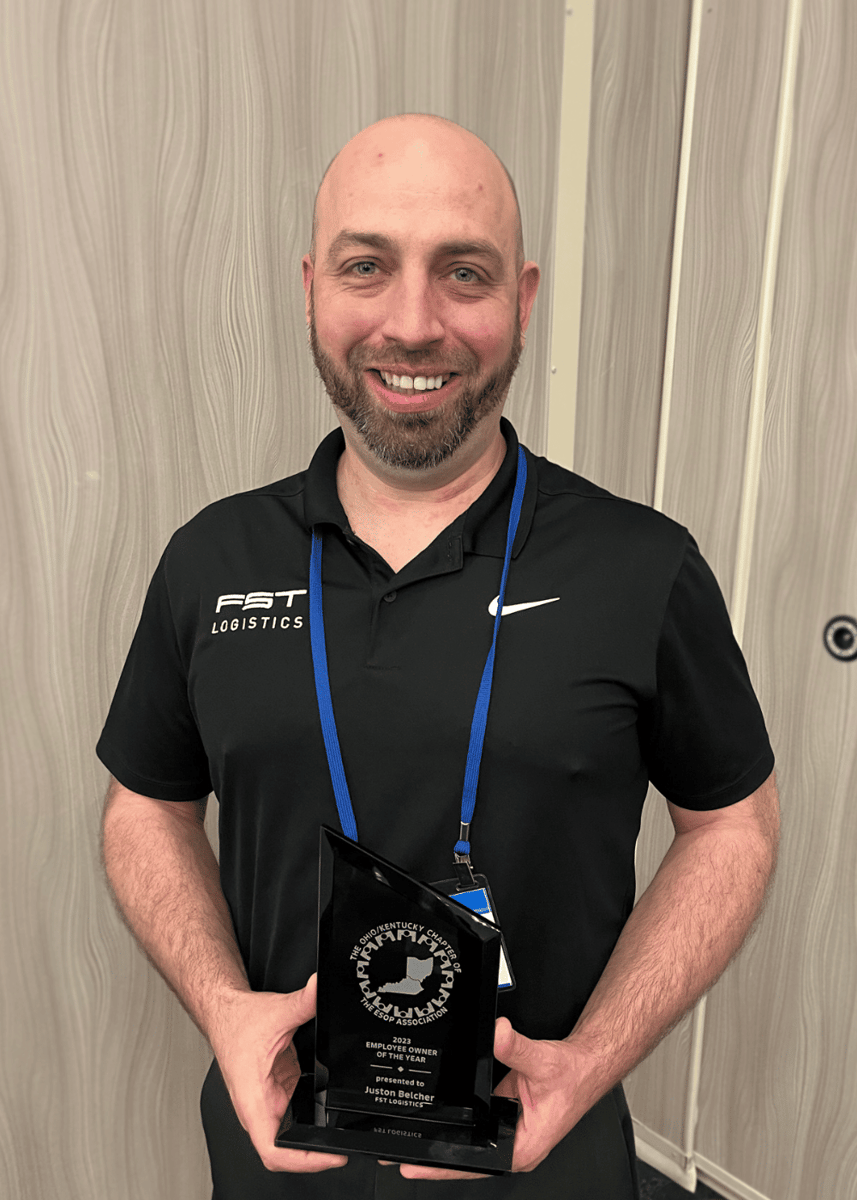 Juston has been an employee-owner at FST for 2 years, and quickly found his home here. Juston started his career as a Pricing Coordinator, transitioned to be a Financial Analyst, and now is our Business Intelligence Analyst. In his role he builds Power BI reports to ensure our business leaders are making the most efficient and profitable decisions. Along with that he works closely with our executive leadership to run analytics on various ad hoc projects like contracts, customer profitability, and enterprise development.
FST Logistics became a member of the Ohio/Kentucky Chapter of the ESOP Association after becoming an ESOP in 2014. Last year, FST was honored with being awarded the ESOP Company of the Year Award, so when Juston was given the honor of receiving the Employee Owner of the Year Award, he felt like FST won this award for a second year in a row.
"In my eyes, this award is solely for FST, and I was the one lucky enough to receive it." Belcher said, "My daily focus is on the continued growth and success of FST, winning this award really exemplifies all of the hard work our employee-owners do each and every day".
Belcher's humble response truly is what makes him great at FST, and why he is so deserving of this award. By being employee-owners there is a sense of comradery for one another that is unmatched to our competitors.
We are so lucky to have Juston as an employee-owner and are proud of the work he has done. This is only the beginning for him and we can't wait to see how he flourishes within the organization.
"I am so grateful to receive such a prestigious award, and I look forward to continuing to grow as an employee-owner at FST" said Belcher.
###