Food-grade Warehouses for CPG Brands and Manufacturers
FST can solve your long-term or short-term storage needs. We have a home for your product in our 1.4 million square feet of dry and temperature-controlled warehouse space.
Known for best-in-class inventory accuracy, our food-grade warehouse services can simplify the receiving, storage, and distribution for orders of all sizes.
We work with CPG brands of varying scopes and complexity, specializing in helping emerging brands scale and established brands succeed. We maintain exceptional levels of service no matter the situation. This means your product will always go out the door exactly as you intended – undamaged, on time and in full.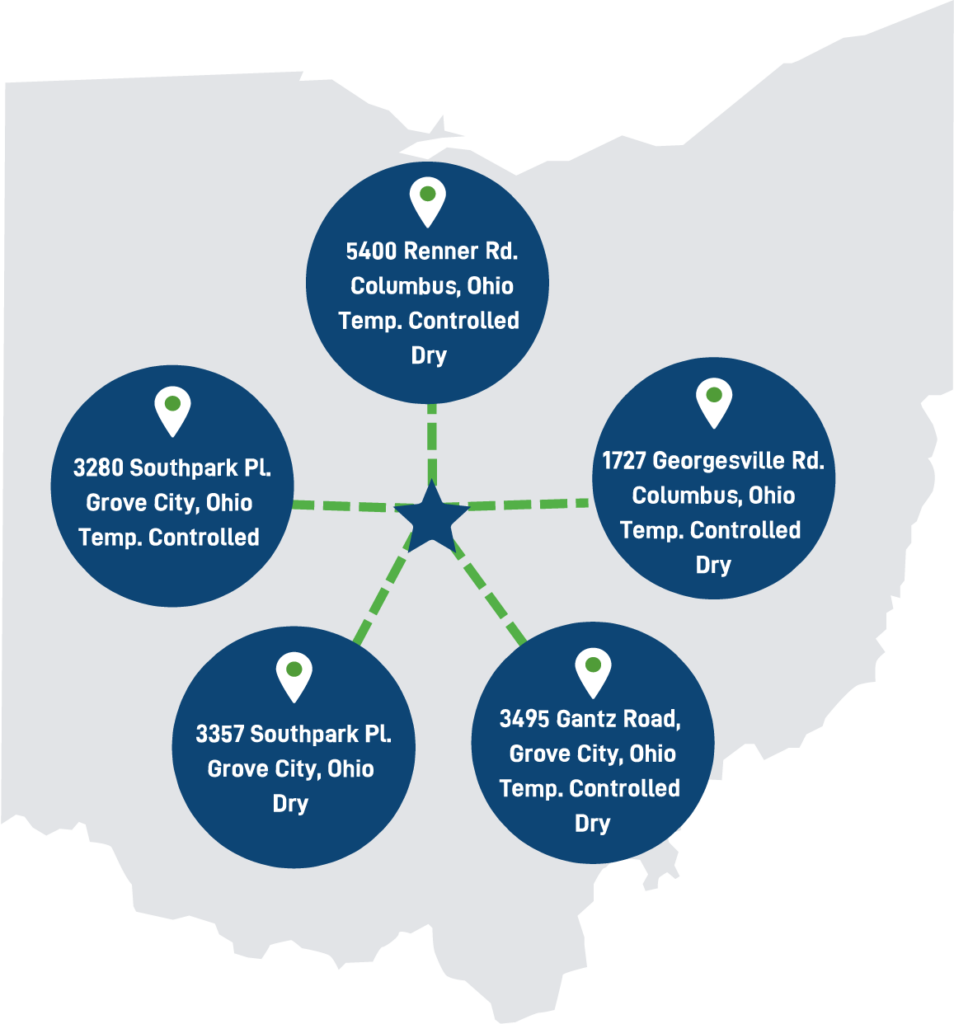 Temperature-Controlled Warehousing Services
Dry, temp-controlled, refrigerated or frozen, our employee-owners are dedicated to safeguarding your product.
Our precise temperature and humidity controls ensure your inventory is always stored in the right conditions. You can rest easy knowing we can provide organic and kosher-certified facilities and that we undergo regular FDA and Ohio Department of Agriculture audits.
FST's food grade warehouse services include:
Pick-packing
Labeling and relabeling
Kitting and repackaging
Staging
Consolidation
Discount parcel rates
E-commerce / D2C fulfillment
Shipping and receiving
Appointment scheduling
Inventory control
Pallet tracking
Small parcel shipping
Cross-docking
Nesting
Cycle counting
See how Jordan's Skinny Mixes worked with FST to build new warehousing and fulfillment solutions, scaling order quantities by 5x in just 2-months.
Temperature-Controlled Warehousing Services
Let us guide you through the complexities of working with large retailers and online sellers. We are seamlessly integrated with all big-box stores and major e-commerce sites and have experience meeting their strict requirements.
That means hassle-free transfers, no missed orders, improved customer communication and maximized profitability. Whether your brand is fulfilling a new purchase order or managing an influx of holiday purchases, we can set you up for success.
Inventory and Performance Transparency
FST's in-house technology team exists to speed up service and systems integrations. Our experts are ready to go and promise clear communication without delays. We can seamlessly connect your ERP systems with our custom-built portal, InSight, so you can access vital supply chain information. See detailed performance data, know exact product counts and access real-time order status.
Warehouse Management Solutions
Transportation Management Solutions
Customized reporting
EDI/API capable
Easy access to PODs, lumper receipts, and invoices
Real-time order tracking