Fast and Accurate Direct-to-Consumer Shipping
You can rely on FST's 99.9% inventory accuracy rating and 1-day shipping capabilities to fulfill your E-commerce orders with high precision. Our technology-powered approach can increase the efficiency, visibility and profits of your direct-to-consumer business.
Leverage our single-source E-commerce solutions to get your sauces, bars, beverages and fresh products to customers exactly how you intended.
Same-day pick and pack
EDI/API capable
1-day transit for 2/3 of the U.S.
Real-time order tracking
Dry, temperature-controlled and frozen
Reasons to Choose FST for CPG E-commerce Fulfillment:
Handle volume swings and peak seasons with agility
Access real-time and competitive small parcel rates
Add efficiencies for high-touch fulfillment with automation technologies
Achieve peace of mind with best-in-class communication and service
Integrate seamlessly with all major shopping carts
Gain full transparency into inventory and shipment performance
Employ custom solutions, never one-size fits all
Leverage expertise for emerging and fast-growing food, beverage, health and wellness brands
Strong partnerships with packaging solutions companies
Ensure safety and quality with food-grade equipment and facilities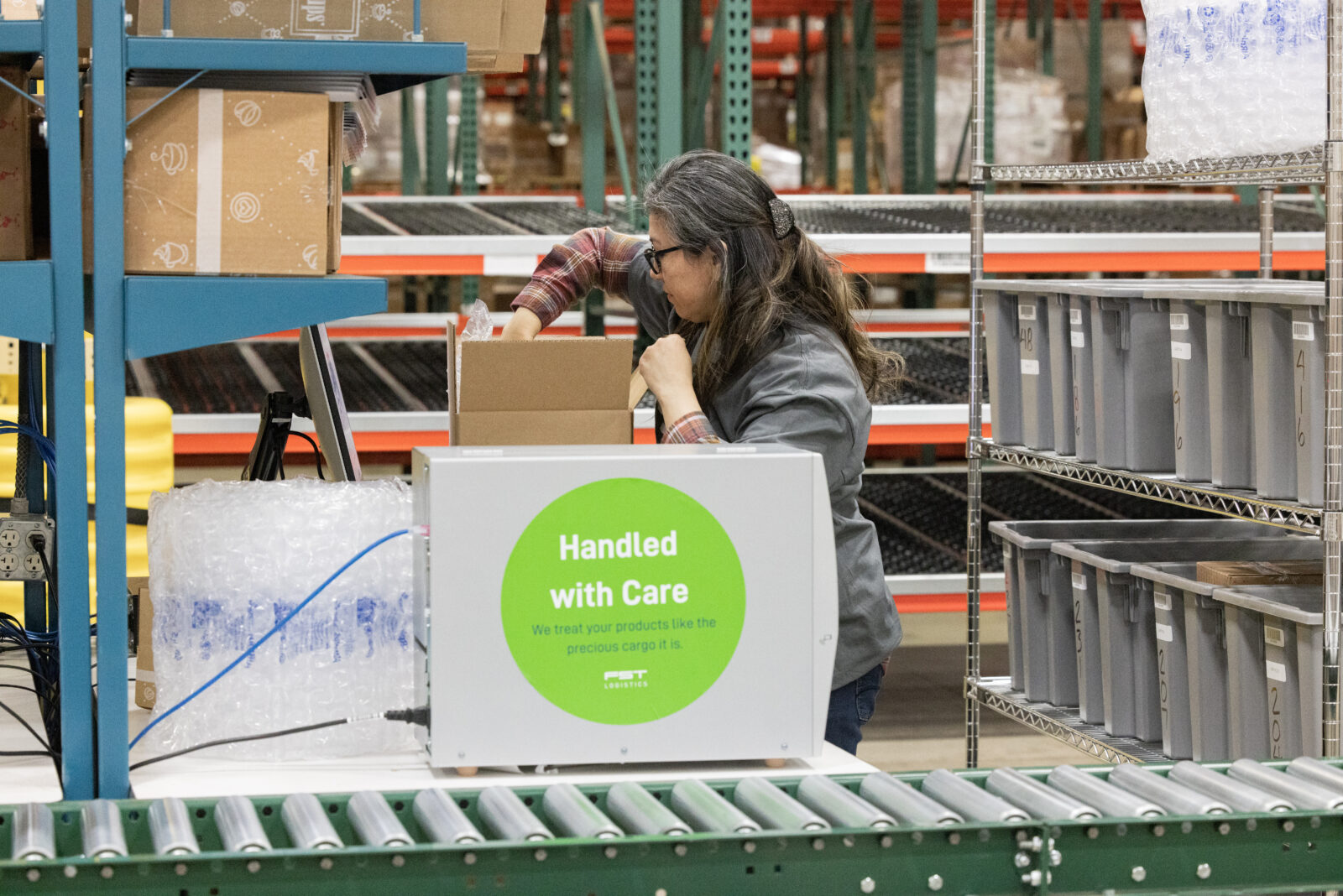 Outsource E-commerce Fulfillment
Grow without worrying about how you'll scale operations. Our employee-owners can flex to meet varying levels of demand, even during peak seasons. Plus, our automation technologies help simplify high-touch orders and cut costs.
We'll get your products into the hands of consumers in the fastest and most cost-efficient manner possible, all while maintaining product integrity and quality.
Inventory storage
Receiving
Shipping
Order processing
Pick and pack
See how Kill Cliff worked with FST to grow E-commerce distribution five-fold while also improving order accuracy.
No matter your Amazon fulfillment strategy, we have the systems and experience to support your brand. You can rely on FST to reliably handle everything from product storage and labeling to fulfillment and transportation to Amazon DCs.
Full Transparency for CPG E-commerce
Prevent stockouts and over-selling with access to real-time and historical data. FST's InSight portal puts important performance data at your fingertips.
Warehouse Management Software (WMS)
Transportation Management Software (TMS)
Real-time order tracking
Customized reporting
EDI/API capable
PODs, lumper receipts, and invoices at your fingertips