Fast, Reliable Solutions for Your Dry and Reefer LTL Shipments
Whether you're moving refrigerated, air-conditioned, or dry products, FST can solve your partial shipping needs with our asset-based solution. Not a typical LTL carrier, our unique Point 2 Point Consolidation Network can deliver your shipment like a traditional hub-and-spoke-based carrier, but with greater service consistency and reduced damages or claims.
Our employee-owners are dedicated to meeting strict delivery timelines, keeping touches to a minimum and helping our customers benefit from customized solutions. When you work with FST, we'll treat your product like the precious cargo it is.
Point 2 Point Consolidated Network Benefits
Fewer trips and stops
Less handling
Reduced claims
More on-time deliveries
Simplified inventory requirements
Dramatically less dead time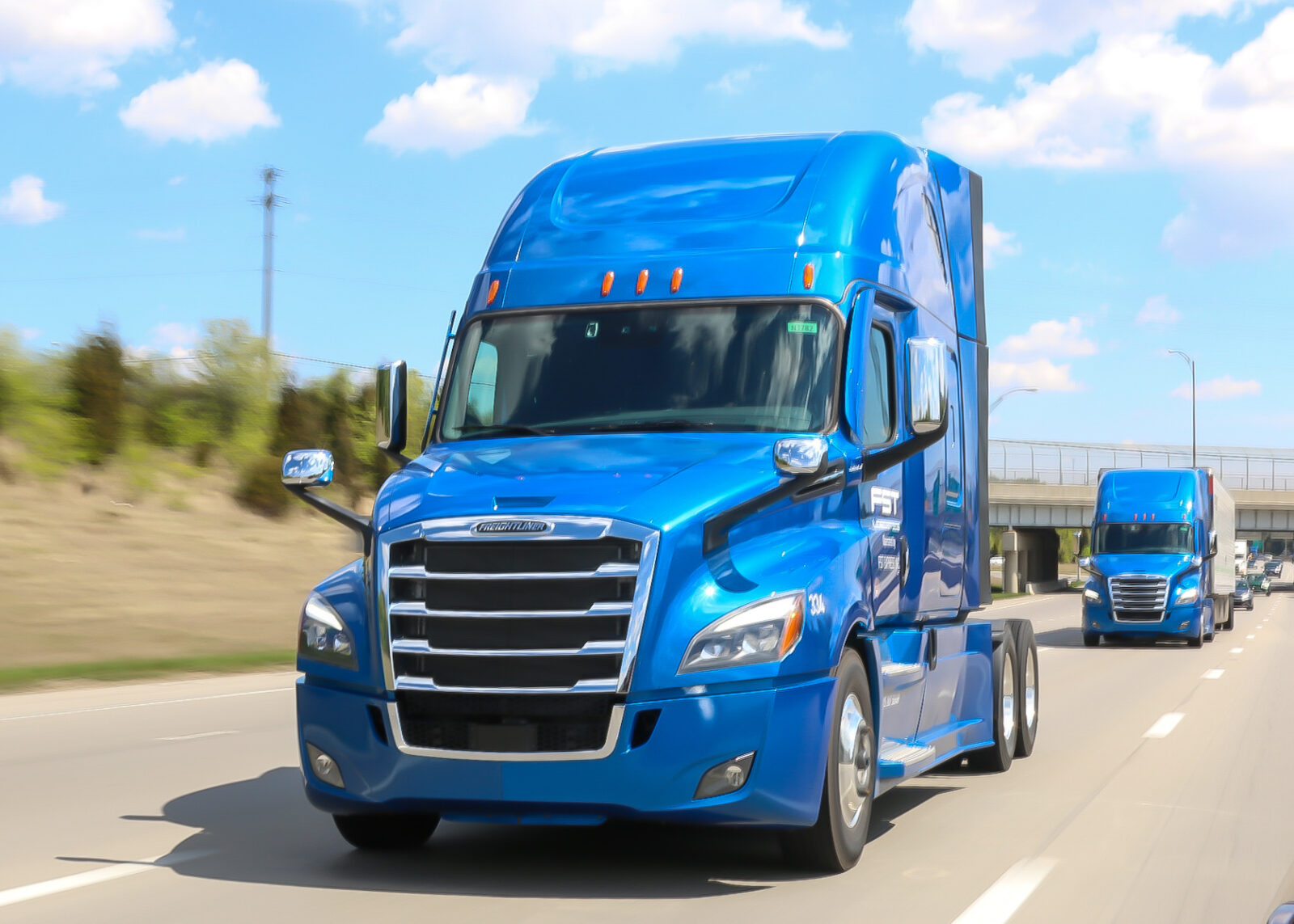 Nationwide LTL Delivery Footprint
We can deliver your LTL or volume shipments anywhere in the United States. We'll pick up within 500 miles of Central Ohio, or you can drop freight at our cross-dock locations. Strategically located in the Midwest, we can quickly reach all major retailers, grocery distribution centers, big box clubs and distributors.
Dry and refrigerated LTL carrier pick-up options:
Primary pick-up within 250 miles of Columbus, OH
Secondary pick-up within 500 miles of Columbus, OH
*reserved for high-volume shippers (full TL of LTL freight)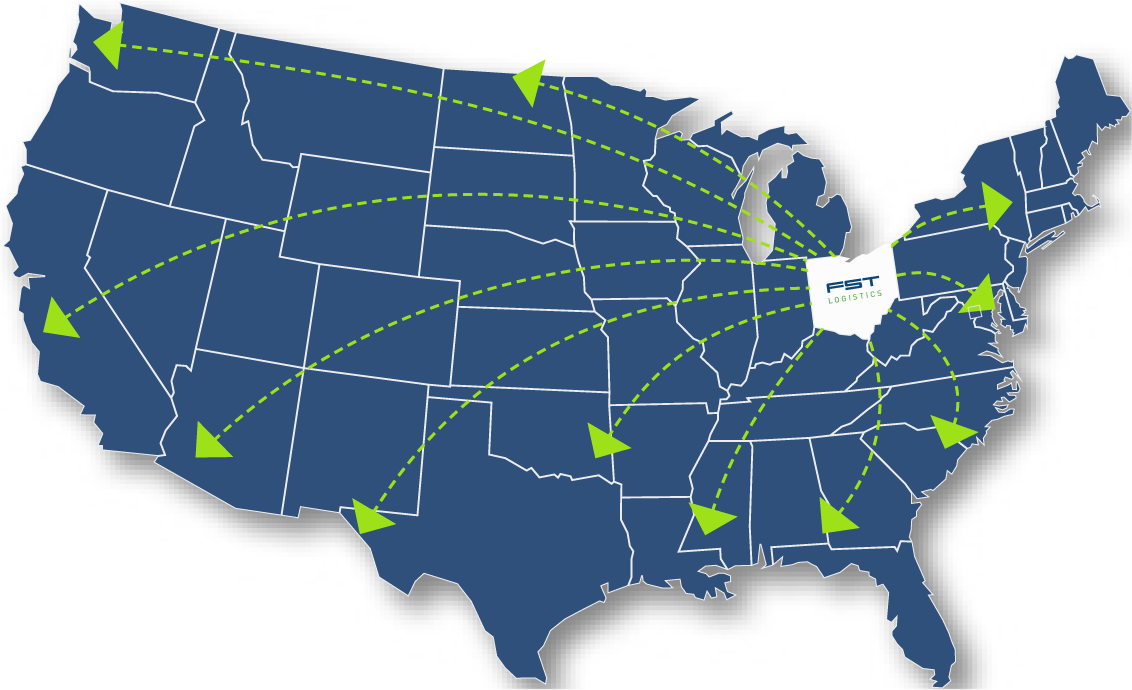 Pool Distribution Services for the Midwest
Reduce product handling, bypass high-touch alternatives, and improve your on-time delivery with FST's network. With our LTL consolidation program, you can ship your dry, air-conditioned, and refrigerated product across the country while only paying for the space you use.
Retail Transportation & Freight Consolidation
Simplify delivery into big box facilities with FST's flexible multi-vendor freight consolidation services. Combining your freight with other customer orders shipping to the same retailers can improve fill rates and on-shelf availability. Join FST's large network of food, beverage and CPG shippers and gain access to superior transportation strategies.
Dry & Refrigerated LTL Capabilities
Door-to-door service
Clean, odor-free, food-grade trailers
Freeze and heat protection
Equipment tracking
Expedited pick-up and delivery options
Load re-working
Drop trailers
24/7 cross-docking
Route optimization
EDI/API capable
Food grade hazmat/special handling
Fixed-Rate Solutions for Volume Orders
If your business moves 10 or more pallets, FST's volume rate structure can provide tiered savings, predictable cost, and reliable capacity for your larger LTL shipments.
Most transportation companies will overprice or be unwilling to handle mid-sized LTL shipments (5-20 pallets). FST will not only move them for you, but our volume LTL program will deliver high value by hitting tight delivery windows and reducing your overall cost.