Dry and Temperature-Controlled, Multimodal Transportation
Whether you're shipping full truckloads of raw material or moving pallets of finished goods, FST handles your products with care. Our multimodal transportation services give you access to fast, reliable transportation across the U.S. for every move your business makes.
Truckload
Less-than-truckload (LTL/Consolidation)
Nationwide network of regional providers
Refrigerated and frozen
Intermodal
Flatbed
Straight truck
Cargo van
Hot shot
Drop trailer
Brokerage differentiators:
Food-grade Carrier Network
Retail Qualified
Expedite
Warehouse Relocation
Hazmat
Cross Border
Surge Capacity
Asset Provider and Freight Broker Services
With FST's asset and brokerage divisions working together, you get the best of both worlds. If our truck is unable to service a shipment, our brokerage division is always able to cover this. We never leave shipments uncovered, because we're invested in your success.
Benefits of using FST for your transportation needs:
Full visibility of all freight movement
Backed by an asset-based fleet
One point of contact
More efficient routing
Maximize driver utilization
Limit exposure to market swings
Control costs
More load coverage
Best-in-class communication and service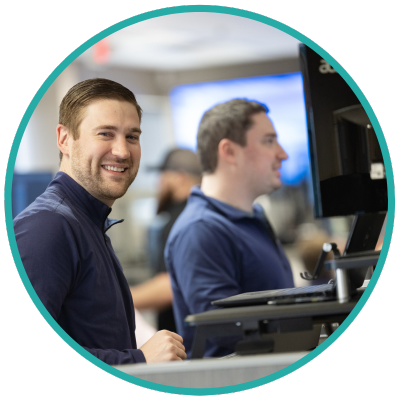 Retail Logistics Expertise and Compliance
Access retail-qualified carriers and ensure consistent on-shelf availability. Our network of 10,000+ drivers is familiar with challenging retail service demands and is prepared to meet strict delivery and handling requirements.
As extended caretakers of your product, we'll ensure your valuables get to consumers on time, and in excellent condition. More than just a commodity provider, we go above and beyond to safeguard your fresh and shelf-stable freight.
Our carrier partners are vetted for safety and reliability, so you can have peace of mind your freight will be handled with professionalism and speed.